CCTV Fiber Optic Video Kits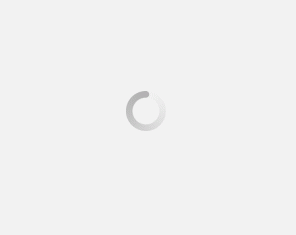 The VERSITRON CCTV Fiber Optic Video Installation Kits provide you with all the equipment necessary to convert your CCTV analog cameras to fiber optic cable. The installation kits include the video transmitter, receiver, power supplies, and 100 meters of Multimode or Singlemode cable depending on the application. Our video to fiber converters are offered in 1, 2, 4, 8, or 16 channel options. The devices are directly compatible with NTSC, PAL, and SECAM camera systems. Plug and Play design ensures adjustment-free installation and operation, and optical adjustments are never required.
VersiVision
Fiber Optic Video Transmission
|
CCTV Converters *Installation Kits
|
High Definition Options
The fiber optic video converter transmitters and receivers provide 8-bit digitally encoded broadcast quality video over one fiber optic cable. LED indicators are provided to instantly monitor the system operating status. A typical installation utilizes a transmitter unit at the camera end of the link, connected via a single fiber cable, to a receiver unit at the monitoring end of the link. Devices are available for either stand-alone or rack-mount installation with the FVC18 18-slot chassis. If you are using cameras with PTZ control, VERSITRON offers video converters with either RS-485, RS-422, or RS-232 data interfaces. Please let us know which data interface your application requires and we can build to your specification.
If your application requires High Definition video to fiber conversion, we also offer installation kits for HD-CVI, HD-TVI, AHD, HDMI, and HD-SDI.
Features of Fiber Optic CCTV Video Converter:
8-Bit Uncompressed Video Transmission
NTSC, PAL or SECAM Video Compatible
Transmit up to 30km without Optical Attenuation
Wide Optical Dynamic Range
No EMI, RFI, Cross Talk or Video Distortion
No Electrical or Optical Adjustments Required
LED Indicators for Instant System Monitoring
Stand-Alone or Rack-Mount in FVC18 Chassis
Hot-Pluggable into the FVC18 Chassis
Technical Specifications:
VIDEO

Video Input

2 Volt pk-pk (75 Ohms)

Input/Output Channels

1, 2, 4, 8, 16

Bandwidth

5Hz – 8MHz

Bit Resolution

8 – Bit

Differential Gain

< ±1%

Differential Phase

< ± 1̊

Tilt

< 1%

S/N Ratio:

60dB (Weighted)

DATA (when applicable)

Data Interface

RS-485 Standard, 422 or 232 optional

Data Rate

Up to 300Kbps

Bit Error Rate

10-9

WAVELENGTH

Multimode

850/1310nm

Singlemode

1310/1550nm

CONNECTORS

Optical

ST

Video

BNC

Data Contact

Screw Terminal

GENERAL

1-Channel Power Supply

5VDC, 2A

2-Channel Power Supply

5VDC, 2A

4-Channel Power Supply

5VDC, 2A

8-Channel Power Supply

5VDC, 2A

16-Channel Power Supply

100-240VAC

MTBF

>100,000 Hours

Operating Temperature

-35̊ C to +65̊ C

Storage Temperature

-45̊ C to + 85̊ C

Relative Humidity

0% to 95% (non-condensing)

OPTICAL EMITTER

Laser Diode

Number of Fibers

1
VERSITRON'S CCTV converters are used in a variety of applications worldwide. Typical installation environments include Video Surveillance, Security and Alarm Monitoring, Broadcasting Studios, Casinos, Correctional Facilities, and National Defense. So if you are looking for a turnkey solution to converting your CCTV analog cameras to fiber, look no further than our CCTV Video to Fiber Installation kits. Let our more than six decades of experience in the fiber optics industry go to work for you!
As with all VERSITRON products, the CCTV fiber optic video converters come with a Lifetime Warranty. Please don't hesitate to give us a call (1-800-537-2296) or send us an email to discuss your application. We look forward to speaking with you today!