Fiber SFP Modules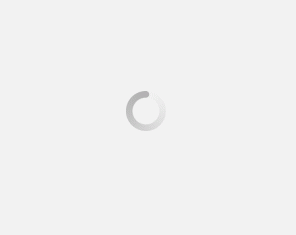 SFP GBIC Fiber Optic Modules.
Small Form-Factor Pluggable Transceivers
Select from a variety of options for your high-speed networking needs. Here you can find devices for 10/100/1000Mbps, 100Mbps, 1000Mbps, and 10Gbps applications. SFP Modules are available for Multimode SX, Multimode LX, Singlemode LX, and Singlemode ZX.
Versitron SFP Transceiver Offers:
Copper Cable, Multimode or Singlemode Fiber Optic Cable
RJ-45 Connector for Copper
LC Connector for Fiber Optic cable
Distances up to 100km
Lifetime Warranty
Note: Please refer to the individual media converter and switch pages along with the data sheet link bubbles at the bottom of these pages for all compatible SFP module information.
What is an SFP transceiver / SFP Module?
SFP module stands for Small Form-Factor Pluggable module. These fiber SFP modules are used to connect networking equipment and fiber optic cable. They feature compact construction and are hot-pluggable devices, therefore they are known as small form pluggable optical modules. They are also called as mini-GBIC (Gigabit Interface Converter).
SFP transceivers feature various specifications, therefore, they can be used for several customized networking requirements. According to network infrastructure and specifications of SFP fiber modules, they enable data transmission from 500m to 80km at different data transmission rates from 10 MBPS to 40 GBPS.
VERSITRON is a prominent supplier of premium quality SFP modules, SFP transceivers, Single Mode SFP, Multi-mode SFP, etc. Depending on the requirements, we supply SFP+, QSFP, and QSFP+ transceivers.
How does SFP Work?
SFP GBIC modules operate on a copper cable or fiber optic cable connection. It enables easy data transfer between cable and the networking device via fiber or copper. Therefore, SFP modules are also referred to as fiber and copper SFP transceivers.
Different SFP fiber modules work at different wavelengths. Each SFP transceiver features a laser that operates between the transmitting side (TX) and the receiving side (RX). SFP fiber modules demand compatibility with various communication standards, especially the Multi-Source Agreement (MSA). Therefore, according to the SFP modules compatibility matrix, they are manufactured to function with communication standards like SONET, Gigabit Ethernet, Fibre Channel, etc.
All SFP fiber modules manufactured by VERSITRON are Multi-Source Agreement (MSA) compliant. This assures their compatibility with international standards.
What are SFP Ports?
SFP ports, otherwise knows as SFP slots, are the socket locations to insert SFP transceivers into devices such as Ethernet, Industrial, and PoE switches and media converters as well as routers. SFP ports are only activated when an SFP transceiver is installed and data is being transmitted.
SFP ports allow for a seamless connection between fiber optic cable and networking devices. SFP Ports are used as gigabit interface modules to connect two ethernet switches to each other. All of VERSITRON's fiber optic switches with SFP compatibility feature a minimum of 2 SFP ports to support a wide range of connectivity. Our SFP switches can be used for various types of networks such as star-based network topology, inter-office, etc.
What are the Various Types of SFP Modules/Transceivers Offered by VERSITRON?
VERSITRON is a supplier of various types of fiber and copper SFP transceivers. Our most common SFP modules include:
1000Base SX, Multimode, LC 850nm: Our 1000base SX SFP modules are suitable for Multimode fiber optics transmission. It can cover a distance of up to 500 meters at an 850nm wavelength.
1000Base LX, Multimode, LC 1310nm: Our 1000Base LX SFP modules support Multimode fiber connectivty and can cover up to 2km of transmission distance at 1310nm wavelength.
1000Base LX, Singlemode, LC 1310nm: Our 1000Base LX SFP Singlemode fiber modules can cover a distance of up to 10km at a wavelength of 1310nm.
**Please see below for the complete list of our SFP transceivers**
All the mentioned SFP transceivers are compliant with MFA and are offered with a lifetime product warranty.
What are the Beneficial Features of SFP Transceivers manufactured by VERSITRON?
Fiber and copper SFP transceivers offered by VERSITRON standout due to the following beneficial features that they provide:
Compliant with IEEE802.3u and IEEE802.3Z standards
SFP transceivers are hot-pluggable
Flexible functioning compatibility on a port-by-port basis
Easy serviceability and maintenance
Manufactured with MSA compatibility, therefore are compatible with several communication standards like SONIC, Gigabit Ethernet, etc.
Compact and robust design for reliability
Compatible with single-mode and multi-mode transmission
Integrated with advanced SFP like SFP+, QSFP, QSFP+, etc.
What is Advanced SFP?
Advanced SFP is basically an upgraded version of standard SFP. Namely, SFP+, QSFP are the upgraded versions of SFP modules available in the market and generally referred to as advanced SFP.
To differentiate between regular SFP and advanced SFP, only advancements in SFP fiber modules are noted.
Difference between SFP, SFP+, and QSFP
SFP+ is a functionally faster and precise version of SFP. SFP+ enables 10 Gbps data transmission speed at a shorter distance as compared to SFP.
Further, the quad small form-factor pluggable (QSFP) module is an advanced version of SFP. It features a wide range of supported channels like SONET, Fiber Channel, etc. QSFP also features to 100 Gbps data transmission speed. This speed range and channel support make QSFD a powerful upgrade to SFP.
SFP vs GBIC: What Would You Choose?
SFP and GBIC both are hot-pluggable input/output network connectivity devices. Both offer similar functions but in a different range of form factors. SFP functions exactly similar to GBIC but is a smaller form factor. GBIC is commonly used for establishing connectivity within Gigabit Ethernet and Fiber Channels but it still supports a wide range of connectivity with Fast Ethernet (FE), BIDI, CWDM, etc. However, SFP was introduced after GBIC. It is designed for compatibility with communication standards such as SONET, Gigabit Ethernet, etc via LC connector.
What are the Applications of SFP?
Our SFP GBIC modules are suitable for several applications. Some industrial applications of our SFP GBIC modules are as follows:
High definition audio transmission networks
Passive Optical Networks (PON)
Point-to-point Networking
Fiber Distributed Data Interface (FDDI)
Metro Access Rings
Available SFP Modules (Ordered Separately):
Model

Speed (Mbps)

Wavelength

Media

Distance

Connector

TX Pwr.

RX Pwr.

Temp

TSRJ45

10/100/1000

-

Copper

100m

RJ-45

-

-

0 to 70°C

FEMM

100

850nm

MMF

2km

LC

-10 ~ -4

< -24

0 to 70°C

FE2MM

100

1310nm

MMF

2km

LC

-20 ~ -4

< -31

0 to 70°C

FE10SM

100

1310nm

SMF

10km

LC

-15 ~ -8

< -34

0 to 70°C

GBMM

1000

850nm

MMF

62.5µ: 220m
50µ: 550m

LC

-9.5 ~ -4

< -18

0 to 70°C

GB2MM

1000

1310nm

MMF

2km

LC

-9 ~ -1

< -19

0 to 70°C

GB10SM

1000

1310nm

MMF/SMF

MM 62.5µ: 220m
MM 50µ: 550m
SM 9µ: 10km

LC

-9.5 ~ -3

< -20

0 to 70°C

GB20SM

1000

1310nm

SMF

20km

LC

-4 ~ +1

< -24

0 to 70°C

GB40SM

1000

1550nm

SMF

40km

LC

-4 ~ +1

< -24

0 to 70°C

GB70SM

1000

1550nm

SMF

70km

LC

0 ~ +5

< -24

0 to 70°C

GB100SM

1000

1550nm

SMF

100km

LC

0 ~ +5

< -30

0 to 70°C

GB10SFA

1000

Tx: 1310nm
Rx: 1550nm

SMF

10km

LC

-3 ~ -9

< -21

0 to 70°C

GB10SFB

1000

Tx: 1550nm
Rx: 1310nm

SMF

10km

LC

-3 ~ -9

< -21

0 to 70°C

GB20SFA

1000

Tx: 1310nm
Rx: 1550nm

SMF

20km

LC

-3 ~ -8

< -23

0 to 70°C

GB20SFB

1000

Tx: 1550nm
Rx: 1310nm

SMF

20km

LC

-3 ~ -8

< -23

0 to 70°C

GB40SFA

1000

Tx: 1310nm
Rx: 1550nm

SMF

40km

LC

-3 ~ +2

< -23

0 to 70°C

GB40SFB

1000

Tx: 1550nm
Rx: 1310nm

SMF

40km

LC

-3 ~ +2

< -23

0 to 70°C

GB60SFA

1000

Tx: 1310nm
Rx: 1550nm

SMF

60km

LC

0 ~ +5

< -24

0 to 70°C

GB60SFB

1000

Tx: 1550nm
Rx: 1310nm

SMF

60km

LC

-2 ~ +4

< -25

0 to 70°C

GB80SFA

1000

Tx: 1310nm
Rx: 1550nm

SMF

80km

LC

-2 ~ +3

< -26

0 to 70°C

GB80SFB

1000

Tx: 1550nm
Rx: 1310nm

SMF

80km

LC

-2 ~ +3

< -26

0 to 70°C

10GBMM

10G

850nm

MMF

62.5µ: 30m
50µ: 80m
OM3: 300m

LC

-7 ~ -1

< -10

0 to 70°C

10GB10SM

10G

1310nm

SMF

10km

LC

-6 ~ +1

< -14

0 to 70°C

10GB40SM

10G

1550nm

SMF

40km

LC

-1 ~ +2

< -16

0 to 70°C

10GB80SM

10G

1550nm

SMF

80km

LC

0 ~ +4

< -23

0 to 70°C