Fiber Optic Media Converters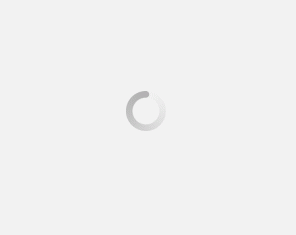 VERSITRON'S Fiber Optic Media Converters are used to convert an Ethernet device with cat5 or cat6 cable to fiber optic cable. By enabling this conversion, the user is now able to extend the Ethernet signal over a much longer distance. For example, let's say a user has an IP camera at the top of a pole at a remote location. The user wishes to monitor this camera from a distance of 1 mile away from the pole. Since cat5/cat6 Ethernet cable has a distance limitation of approximately 328ft, the user will need to run fiber optic cable from the pole to the monitoring site. The user would then utilize a fiber optic media converter at the camera site to convert the cat5/cat6 to fiber, and then install a second media converter at the monitoring site to convert the fiber optic cable back to cat5/cat6. This is just one scenario of many for which Fiber Optic Media Converters are utilized. Versitron's fiber optic converters can be used for connecting two of the same or different types of networks or devices. They are used to link fiber and copper networks, connect two multimode or singlemode networks as well as convert a multimode network to a singlemode network. All media converters can be used as standalone devices.
Models of Fiber Optic Media Converters Offered by VERSITRON
The models we offer under this category include:
10/100/1000 Ethernet Media Converters: These media converters are designed to convert 10/100Base or 1000Base Ethernet to 1000Base Gigabit speeds over fiber utilizing the latest SFP technology.
10/100Base Ethernet Media Converters: Also known as our "Double Duty" Media Converters, these devices are designed to convert a 10/100Base Fast Ethernet UTP electrical signal into light signals for transmission over Multimode or Single mode fiber optic cables. Therefore, these devices can provide either 10 Mbps or 100 Mbps networking speeds on the Ethernet side.
Single Fiber Media Converters: These media converters are designed to transmit and receive signals over one strand of fiber optic cable. Single fiber media converters can accommodate either 10Base or 100Base networks or both. There are three network speed settings: 10/100 auto-sensing, 10Base fixed, or 100Base fixed.
Industrial Media Converters: VERSITRON'S Industrial fiber optic converters are designed to operate in harsh environmental conditions. Typical features of these categories of media converters include full wire speed performance, SFP flexibility, best conversion latency, link fault pass through, and low power consumption, among others.
PoE Media Converters: Would you like to provide reliable and cost-effective fiber distance extension to PoE powered devices? We are here to help! VERSITRON models of PoE media converters provide solutions for both PSE and PD devices. These types of media converters combine power and data on one cable.
Multimode to Single Mode Converters: Our multimode to single mode converters provide efficient solutions when network distance requirements exceed the limit of MM fiber or to interconnecting multimode fiber LANs over longer distances.
SFP Modules: Designed to meet your high-speed networking needs, our industry standard small form factor pluggable (SFP) modules are compatible with multiple VERSITRON products. SFP Modules are available for Multimode SX, Multimode LX, Single mode LX, and Single mode ZX.
Media Converter Chassis: VERSITRON also offers a 14-Slot Chassis that can house up to 14 Media Converters at one specific location.
Beneficial Features of Fiber Optic Media Converters
VERSITRON has over six decades of experience in the fiber optics industry. We have invested in various technologies and resources over the years which has allowed us to become one of the leading providers of fiber optic media converter in the US. Specific features of these devices include the following:
MTBF rates up to 14+ years.
These media converters can support FX, SX, LX & ZX connections.
Available in both standalone and rack mount formats.
SFP flexibility.
Optional DIN Rail mounting.
All VERSITRON products are compatible with devices that adhere to 802.3 IEEE Ethernet Standards.
Applications of Fiber Optic Media Converters
These compact sized, simple devices find immense applications in Local Area Networks (LAN), Metro Area Network (MAN) and data transport systems to enable connectivity and fiber distance extension. We, at VERSITRON, have been serving the requirements of our customers from the following industries since 1958.
Healthcare
Government
Telecom
Datacenters
Utilities
Manufacturing
Entertainment
Transportation
All the models of Fiber Optic Media Converters we offer at VERSITRON carry a lifetime warranty. In addition, you are guaranteed free and unlimited 24/7 technical support from a LIVE person when you contact us by phone. ABSOLUTELY NO PHONE LOOPS! If you are looking for the finest quality and feature driven devices, please contact us today. We would be delighted to speak with you!