Industrial PoE/PoE+ Switches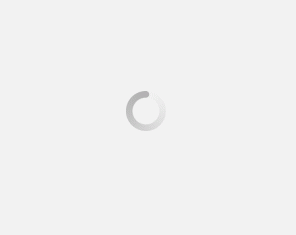 Power over Ethernet (PoE) switches have gained popularity in recent years, owing to their simple designs and performance efficiency. These switches assure easy dual connectivity—network and power connectivity—through a single cable. PoE switches manufactured by VERSITRON are one of the most efficient solutions for PSE (power source Ethernet) devices. Featuring rugged construction, these industrial PoE switches can withstand varying temperature conditions, shock, vibration, and other conditions. Their compact designs combined with critical networking and smart PoE management features make them an ideal choice for various industrial applications.
Features and Specifications of VERSITRON's Industrial PoE Switches
VERSITRON'S industrial PoE switches adhere to the industry-standard for PoE applications. Our PoE switches are IEEE802.3af/at-compliant, and meet the highest standards of network interoperability. The following are a few beneficial features of our Hardened PoE switches, which have made them popular across many industries:
The switches are provided in 4-port, 5-port, and 10-port configurations with 10/100/1000 Mbps Ethernet ports.
They are built with copper and fiber ports. In 10-port and 4-port configurations, copper ports assure auto-MDI/MDI-X detection as well as auto-negotiation.
These switches support various types of mounting including DIN rail, standalone, or panel mounting depending on the application.
All of our industry-grade POE switches are equipped with LED status indicators that indicate various characteristics, such as statistic monitoring, port status, power management, network speed, link/activity, and control function.
VERSITRON'S 10-port 10/100/1000 gigabit switches are suited for various applications, and they support backpressure flow control in half-duplex operations. These switches provide SNMP management and in-band web interfaces.
Our 4-port industrial PoE switches feature 2 PSE PoE ports + 2 100/1000M SFP ports. These ports support IEEE 802.3 backpressure flow control in half-duplex and flow control in full-duplex applications.
Versitron's 5-port industrial PoE switch with fiber port is designed for extreme temperature and noisy applications. It easily offers several installation options. It makes available two types of power interfaces – terminal blocks and a DC input jack. These switches support 802.3x flow control for full-duplex operation and back-pressure flow control for half-duplex operation. These PoE switches assure industry rated immunity and emission performance, which assures their lasting performance in harsh environments.
Applications of Industrial Grade PoE Switches
Our PoE switches are well-suited for the following applications:
IP cameras
Long-range wireless access points
Video phones
Industrial sensors, meters, and controllers
At VERSITRON, we are committed to delivering quality industrial PoE switches to our clients, which is why we employ rigid quality and testing procedures at the time of manufacturing. We give utmost importance to customer satisfaction, thus, we assure free technical support on all industrial-grade PoE switches. All of our products are backed with a standard lifetime warranty, which warrants against defects in workmanship and materials. We invite you to read our warranty statement for more details. Are you looking for industrial-grade PoE switches for your applications? Our experts are looking forward to discussing your application with you! Please contact us today!