Industrial Switches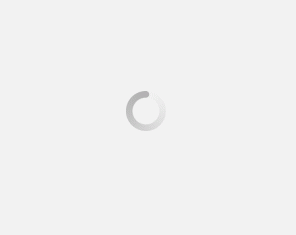 Today, it is nearly impossible for industries to function without good-quality network switches. Industrial fiber switches are gaining traction for the obvious advantages they offer. Versitron manufactures a range of industrial fiber switches in terms of configurations and number of ports. Our industrial switches with fiber optic technology significantly increase the traffic flow and network speed. They are designed to withstand harsh environments and a huge range of temperature variations. Our switches are resistant to vibration, electrical humming, and shock. These switches have a long lifespan with MTBF rates approaching 15 years. At Versitron, we are extremely customer-oriented and have a personalized approach to help you meet your goals.
Features and Specifications of Industrial Switches Offered at Versitron
Versitron offers industrial switches in a variety of configurations and number of ports. The ports usually range from four to ten. Here are some other features of our industrial switches:
Switches offer both copper and fiber ports.
Most of our switches support backflow control for half-pressure duplex operation.
Many of our fiber optic switches support DHCP mode for IP configuration.
They comply with industry-rated emission and immunity performance.
Some of our switches have LED status indicators for power management, speed, PoE, link/activity status.
Our switches support IEEE 802.3 Ethernet Standards.
They support standalone, DIN rail, or panel mounting installation options.
Most of our switches have dual DC power input options.
They offer port mirroring and port link aggregation functions.
For most switches, the operating temperature range is between -40° C and +70° C.
Most switches can be stored up to a temperature as high as 85° C.
The units possess alarm functions in case of power failure or a specific port fault.
Our managed network switches offer Power over Ethernet (PoE) support as well as multiple fiber ports which can be connected to different nodes.
Applications of Industrial Switches
Our industrial switches are used across a variety of industries. Some of the application areas are:
Modular solutions
Supervisory control and data acquisition (SCADA) systems
Educational institutions
Telemedicine technology
Gated community areas
Security apps
What Are Industrial Fiber Optic Switches?
Industrial fiber switches are the intermediate devices that enable conversion between Ethernet networking devices and fiber optic cable. These industrial network switches offer on and off control to input and output data transmission.
VERSITRON being a prominent manufacturer and supplier of fiber optic technology and related products, we offer a range of industrial fiber switches with ruggedized construction. Our industrial fiber switches are manufactured in compliance with MSA standards.
Our industrial ruggedized switches are suitable for use in environments, where they may be exposed to high temperatures, high vibration, and tactical operating environments. These hardened devices can withstand an operational temperature range of -40°C to 75°C. The robust construction of these switches makes them highly immune to vibrations, shocks, and harsh environmental impact. Hardened switches are ideal for use in outdoor industrial areas, hazardous locations, and managed or unmanaged networks.
Why Use Industrial Ethernet-to-Fiber Switches?
Industrial Ethernet-to-Fiber switches help in rectifying the errors and limitations of regular Ethernet network utilization. The following are the benefits offered by VERSITRON'S industrial Ethernet switches that make them worth using in the Ethernet network.
Industrial Ethernet switches act as intermediate devices between different networking devices. Ethernet in general is exposed to nondeterministic data transmission due to data packet collisions. Our switches offer controlled and monitored data transmission. The switch only allows data transmission from a specific device to another targeted receiving device, thereby avoiding packet collisions.
A switch enables a node-to-node connection between two ends of fiber optic cable, which helps in full usage of bandwidth during data transmission. This helps in uninterrupted data transmission along with minimized signal loss.
With gradually advancing features in networking devices and various topologies being utilized, the Ethernet networks are getting complex and difficult to manage. Therefore, switches must be used as they help in organized or managed data transmission between the networks.
Therefore, to achieve controlled and targeted data transmission, industrial network switches must be used.
What are the Features and Specifications of Industrial Switches by VERSITRON?
VERSITRON supplies the industrial switches that offer the following features and specifications:
Our switches feature to store and forward type function. This allows the switch to read and buffer the data packets for error detection before sending it to the receiving port.
The cut-through feature helps in reducing delays in data transmission.
The auto-sensing feature of our industrial switches offers automatic recognition of the data transmission rate.
The auto-negotiation feature of our switches offers automatic variations in the data transmission rate according to the requirement.
Our industrial PoE switches allow data transmission connectivity with Ethernet cables.
What are Managed and Unmanaged Industrial Ethernet Switches?
Along with the industrial PoE switches, we offer managed and unmanaged types of industrial switches with fiber-optic network compatibility.
Unmanaged Industrial Ethernet Switches: Unmanaged industrial Ethernet switches are simple devices that enable the connection between two or more networking devices at specific, set configuration.
Managed Industrial Ethernet Switches: Managed industrial Ethernet switches are slightly different than unmanaged switches. These managed industrial Ethernet switches enable the data transmission between different networking devices but they allow for flexible management. Managed switches permit configuration and monitoring of Ethernet network specifications. A managed switch allows channel prioritization, data transmission rate configuration, etc.
Both types of Ethernet switches are used in different types of industrial applications.
What is an Industrial Switch Networking Structure?
Ethernet switches are compatible with several types of industrial networking devices, but the devices are linked together in a certain type of networking structure. Networking structure is basically a device connection route that enables inter-communication between different networking devices. The topology being used to interconnect the networking devices signifies the networking structure of the Ethernet application. It is important to ensure the compatibility of industrial switches with fiber optic networking devices in order to achieve seamless and error-free data transmission via the networking structure.
Therefore, industrial switch networking structures are defined based on the type of Ethernet switch and switch properties. The networking structure comprises two types of switches such as managed and unmanaged switches. Generally, managed industrial Ethernet switches can be used in redundant networks because they permit parameter configuration and also support simple network management protocols and VLAN connections. However, unmanaged industrial Ethernet switches are suitable for network structures with constant parameters and data transmission performance. Unmanaged switches identify the data transmission speed automatically, therefore are highly suitable for networking structured demanding controlled data transmission.
However, all of our managed and unmanaged Ethernet switches are compatible with certain types of network structures and topologies. Therefore, they are used in several industrial applications.
What Are the Applications of Industrial Ethernet-to-Fiber Switches?
VERSITRON'S industrial switches are specifically found in the following applications:
Industrial automation systems
Intelligent Transportation Systems (ITS) for traffic monitoring, internal transportation port-to-port communication, license plate identification system, road surveillance, etc.
Air travel communication systems and airport surveillance systems.
Quality and Warranty
Versitron is very particular about the quality of its switches. We use rigid quality control procedures to verify the functioning of our switches before they go out into the field. As with all Versitron products, our industrial switches have a lifetime warranty. Please refer to our warranty statement for a detailed explanation regarding warranty claims and procedures.
Make your industrial network safe and secure by incorporating our fiber optic industrial switches. Versitron has been an industry leader for over six decades, and has developed expertise in fiber optic technology for various communication standards across industries. If you are looking for specific industrial switches or need further information, we would happy to assist you. Please feel free to give us a call or send us an email!