14-Slot Chassis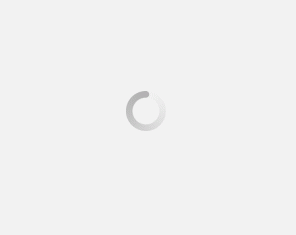 VERSITRON's 14-slot media converter chassis allows a user to install up to 14 media converters in a standard 19" rack. Along with a redundant power supply, the chassis serves as a converter center and wiring concentrator for the VERSITRON Ethernet-to-fiber media converter product line. It has a highly modular design, which when combined with other features make it one of the most popular media converter products in the market.
Beneficial Features of 14-Slot Chassis for Media Converters
The following features of 14 slot media converter chassis make it suitable for several high-, mid- or low-density electronics applications.
The chassis features 14 slots which can hold any of our Ethernet media converters in their "standalone" cases. You do not need 14 separately powered media converters for an application, rather you can use this chassis and power it only once for efficient operation.
Compact 2U design of this media converter chassis helps reduce the congestions in your 19ʺ rack.
This media converter rack mount chassis can be used with different combinations of media converters— 10/100, 10/100/1000 etc. Thus, you can mix and match products for several different applications in one chassis.
The 14-slot converter chassis can support 14 hot-swappable unmanaged media converter modules.
Equipped with redundant power supplies, this rack mount media converter chassis assures continuous operation.
The hot-swap or plug-and-play features allow easy removal or installation of the converter unit whenever required, without disturbing the power supply to the chassis.
Rackmount chassis helps eliminate the need of individual power adapters for media converters. In earlier systems, these power adapters were used externally to power the media converters. However, this unique 14-slot chassis helps organize multiple Ethernet converters in the same unit.
This 14-slot converter chassis supports a broad range of voltages from 85-250VAC. It can be availed in an optional 48VDC version as well.
Like other VERSITRON media converter devices, our chassis is also equipped with advanced features such as visible system status indicators, audible alarm for fault status, and so on.
Applications of 14-Slot Media Converter Chassis
The media converter chassis is widely used in the following industrial applications:
IP cameras, fingerprint devices, and other devices used in CCTV applications
Alarm and monitoring systems for oil and gas applications
FTT x CPE devices
LAN & WANs for medium and large businesses
VERSITRON's 14 slot rack mount media converter chassis is backed with a lifetime warranty. For more details, we invite you to read our warranty statement.
Additionally, we guarantee free and unlimited technical support for 14 slot chassis media converters. Our experts are ready to help you! If you are looking for media converter devices of the finest quality please feel free to contact us today. We would welcome the opportunity to work with you!