10/100TX-FX Double Duty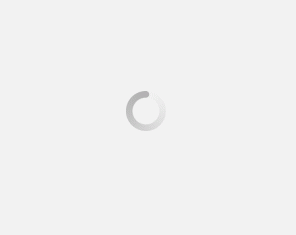 The Fast Ethernet fiber optic media converters convert 10/100BaseTX to 100BaseFX fiber to facilitate cost-effective and extended network connectivity among multiple types of networks. Media converters play the role of an interface when it comes to connecting two or more different networks. In this case, VERSITRON'S 10/100 Base TX to 100Base-FX media converter converts an Ethernet or Fast Ethernet UTP electrical signal into light signal for transmission over a multimode or singlemode fiber optic cable.
Beneficial Features
Here are some beneficial features of our double duty media converters:
10/100Mbps Copper to 100Mbps Fiber conversion over multimode or singlemode fiber cable.
Compliance with IEEE802.3u Ethernet standards.
Data transfer rate of 10Mbps or 100Mbps Ethernet speed, and 100Mbps over fiber.
LED indicator lights: fiber signal detection, copper signal detection, linkage, activity statue, and speed of transmission.
Our Double Duty converters support full/half duplex mode.
These media converters auto-negotiate if the network is operating at 10Mbps or 100Mbps.
The units are hot-swappable unmanaged devices when installed into our MCC-14R chassis.
RoHs compliant.
Technical Specifications of Our 10/100 Base TX to 100 Base FX Fiber Optic Media Converters
Here are the technical specifications for our fast Ethernet media converters:
Auto-negotiation, auto MDI/MDI-X detection
They can be powered using a USB port.
They offer a full wire speed conversion.
Link fault pass through function
They have a buffer RAM of 128Kb.
Far End Fault function.
Our fiber optic converters function as standalone units or can be rack mounted by installing them into the MCC-14R chassis.
Optional DIN rail mounting.
Quality and Warranty
As with all VERSITRON products, our 10/100TX-FX double duty media converters have a lifetime warranty. If you are planning to extend your network or connect your legacy systems with newly installed fiber optic cabling, we stand ready to help you! VERSITRON has a market presence of over six decades, and has developed expertise in fiber optic technology for various communication standards across many industries. If you are looking for anything specific or need more information regarding any of our Fast Ethernet media converters, we would welcome the opportunity to assist you!