Fiber Data and Voice Links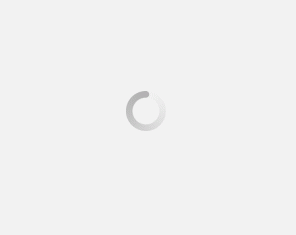 Serial-to-fiber media converters, also known as fiber optic modems (FOM), are widely used in industrial systems and commercial applications for the conversion of data signals and electronic communication. The converted signals are transmitted using fiber optic cable assemblies. At Versitron, we provide fiber data and voice links that ensure reliable communications over single-mode, as well as multimode fiber optic cables. We provide the Micromodem style or the FOM II circuit card with chassis fiber optic serial data modems. These fiber serial data modems can easily withstand harsh working environments and conditions.
Beneficial Features of Fiber Optic Serial Data Modems
Over the years, we have developed fiber optic data and voice links that assure security, greater bandwidth, and EMI/RFI immunity. They can provide uninterrupted signals over large distances while assuring low signal attenuation. In addition to these, the following beneficial features of these fiber optic serial data modems have contributed to their immense popularity and acceptance in the market.
Our new FOM II series modems are equipped with the SFP technology. They are provided with LC connectors as a standard.
FOM II series products ensure high flexibility and they are compatible with our new Micromodem products. They ensure seamless connectivity as well as multiple connection options.
The FOM II fiber optic serial data modems provided by us serve as converters for serial RS-422, RS-232, RS-449, RS-485, and V.35 protocols.
Our FOM II high-speed fiber optic modems support the conversion of MIL-STD-188-114A (unbalanced) and MIL-STD-188-114A (balanced) signals.
Our industrial fiber optic Micromodems provide reliable fiber optic data transmission in a small footprint. They are being used in underwater as well as airport applications to ensure safe operation and signal transmission over long distances.
The fiber optic Micromodems can be directly connected to communication equipment or the data terminals. We also provide chassis and accessories for Micromodems such as power jumpers and serial connectors.
For applications requiring smaller equipment, you can easily mix and match these modems and take advantage of the compatibility between FOM II and Micromodem devices.
You can easily choose from different types of chassis – the HF1 (one slot chassis), HF-20A (20-slot chassis), and the HF-2SS (side by side chassis). The MRR-16 Micromodem chassis can house up to 16 "Micros".
You can expect fully transparent operations in all the modems with the options of synchronous, asynchronous, and isochronous data transmission.
These fiber optic serial data modems can support a point-to-point link, a redundant ring, or multidrop networks.
Applications of Fiber Optic Serial Data Modems
Our FOM II fiber optic serial data modems and fiber optic Micromodems are used in serial networks, long-distance networks, and high EMI environments. The typical applications of these serial data modems include the following:
Data control for traffic monitoring
Data control for manufacturing/assembly platforms
Underwater data communication for submerged equipment
Data control for airports
At Versitron, our quality control procedures are second to none, which has helped us build a list of satisfied customers since 1958. We employ innovative manufacturing and stringent testing procedures throughout all stages of the manufacturing process. Our contribution to your project does not simply end after the installation. Thus, we provide ongoing free and unlimited technical support for all fiber data and voice links listed on this page. All our fiber optic serial data modems are backed with a lifetime warranty.
We are one of the leading manufacturers of fiber optics serial data modems in the United States. Are you looking for performance-driven fiber optic serial modems or fiber optics voice link communications kits for your applications? We look forward to helping you select the right product to meet your needs!