HD-SDI Video Distribution Amplifier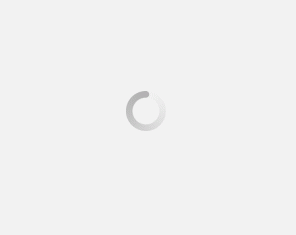 High definition serial digital interface or HD SDI video distribution amplifiers are electronic devices that are used for the transmission of unencrypted, uncompressed digital video signals to multiple outputs. By doing so, they help reduce the number of wires as they are capable of improving adjustments and thus extend the video content as needed. With a vast industry experience, VERSITRON has developed an HD SDI amplifier that can fulfill customers' data communication needs. Our video distribution amplifiers contain a built-in amplifier circuit, which enables a wider color gamut and greater color contract by offering the required video bandwidth and color depth for high definition videos. The VERSITRON team is deeply involved in providing high quality product solutions and services to our customers that satisfy their application requirements.
Technical Specifications of HD-SDI Distribution Amplifiers Offered by VERSITRON
Video Input/Output: 1 Volt p-p, 75Ω BNC Connector
SDI Transmission Speed: 1.485Gps (HD-SDI) / 270Mbps (SDI)
Power Supply: 12VDC
Power Consumption: <5W
Operating Temp: -10°C to +55°C
Humidity: ≤90%
Dimensions: 17.05 x 9.84 x 3.54 Inches (2U)
Beneficial Features of HD SDI Distribution Amplifiers at VERSITRON
Here are some beneficial features of our SDI amplifiers:
Our HD-SDI video distribution amplifiers are extremely compact and versatile design.
They come with16 video inputs & 32/48/64 video outputs.
HD-SDI amplifiers facilitate a superior picture quality.
You can use them as a standalone unit or a 19" rack mountable unit attached to a device.
They distribute video signals to multiple outputs.
They are compatible with CCTV video cameras.
Our video distribution amplifiers are designed for quick and easy installation.
You can use them with standard BNC video connections.
Our amplifiers permit easy connectivity to fiber optic video links.
Applications of HD SDI Amplifiers
Our high-performance SDI amplifiers are largely chosen for several broadcast, security, and cable applications across industries. We are known to offer a wide range of HD SDI amplifiers for applications like AV environments, which mainly include courtrooms, corporate meetings, and museum exhibits among others. In addition, our SDI amplifiers find their applications in the following areas:
Television Production Facilities
Outside Broadcast Vans/Trucks
Video Switching and Distribution
DBS Satellite Operations
Defense Surveillance Systems
Cable Operation Centers
Production and Post-Production Facilities
Road Infrastructure and Transportation Systems
Surveillance in Retail Stores and on Cruise Ships
RF Signal Processing
Quality and Warranty
VERSITRON adheres to the high quality of its HD SDI distribution amplifiers and tests them thoroughly before they go out into the market. We utilize superior control procedures to verify the functionality of our SDI video distribution amplifiers. Like all VERSITRON products, our SDI amplifiers come with a lifetime warranty. We would welcome you to read our warranty statement for further details.
Would you like to view visual image displays from the same source? We help you achieve this at reasonable prices while assuring that you get the specific product that meets your exact requirements. VERSITRON offers SDI amplifiers in various configurations. We have over six decades of industry experience and expertise that we are ready to put to work to assist you in selecting the right product based on the requirements of your application. Please feel free to contact us if you have specific technical queries about these products or need further information. You can reach us by phone, email, or LiveChat!