Analog Video Distribution Amplifiers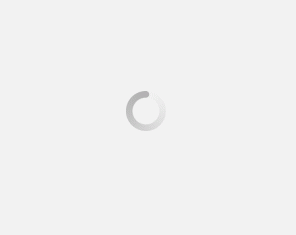 As the term suggests, analog video distribution amplifiers are devices, which distribute analog video signals. One signal input can be distributed to several outputs. In a way, they help reduce the number of wires, as they are capable of gain adjustment and thus extend the video content as required. At Versitron, we offer various configurations of analog video distribution amplifiers to help you meet your data communication needs. Our video distribution amplifiers have a built-in amplifier circuit, which enhances the quality of analog signals. Much like our product quality, we are focused on offering excellent services to our customers and believe in adopting a personalized approach to help you meet your goals.
Technical Specifications of our Analog Distribution Amplifiers
Video Input/Output: 1 Volt p-p, 75Ω BNC Connector
S/R Ratio: ≥70 dB
Video Bandwidth: <300MHz
Power Supply: 12VDC
Power Consumption: <20W
Operating Temp: -10°C to +55°C
Humidity: ≤90%
Dimensions: 15.75 x 8.27 x 3.47 inches
Beneficial Features of Analog Video Distribution Amplifiers at Versitron
Here are some beneficial features of analog video distribution amplifiers.
The video distribution ampliers are extremely compact and versatile, which makes them ideal for applications requiring multiple monitoring locations.
They come with an analog interface and 16 video inputs.
They have a robust signal strength, which facilitates a good picture quality.
Our models have 16 video inputs with varying outputs from 32 to 64.
They can be used as a standalone device or mounted in a standard 19" rack.
We offer standard BNC connectors for our video distribution amplifiers.
They are easy to use and install.
We assure uninterrupted video transmission as there is no loss of signal.
Some models facilitate viewing visual displays across multiple locations from a single source.
They offer easy connectivity to fiber optic image links across multiple locations.
They are designed to withstand high and low temperature ranges, moisture, and so on.
Applications of Analog Distribution Amplifiers
Our analog video distribution amplifiers find applications in the following areas:
CCTV cameras and other video surveillance devices
Surveillance in retail stores and on cruise ships
Road infrastructure and transportation systems
Defense surveillance systems
Oil drilling ships and merchant vessels
Quality and Warranty
VERSITRON is very particular about the quality of its analog video signals and uses tough quality control procedures to verify the functioning of their analog distribution amplifiers before they go out into the market. As with all VERSITRON products, our video distribution amplifiers have a lifetime warranty. Please refer to our warranty statement for a detailed explanation regarding warranty claims and procedures.
Whether you have a single-mode or multimode fiber optic network, you can connect the two networks seamlessly and increase your communication reach. We help you achieve this at an affordable cost while ensuring that you have the specific product to meet the desired requirement. VERSITRON has analog video distribution amplifiers in various configurations, and we have more than enough experience and expertise to help you choose the right one depending on your application requirement. If you have specific technical queries regarding these products or require further information, we would happy to assist you. Feel free to contact us by phone or email. Let us put our more than six decades in the industry to work for you!