Versivision Video Distribution Amplifiers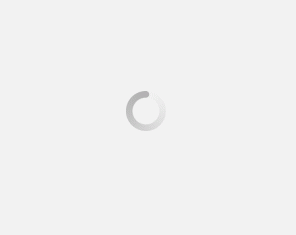 The VERSITRON VersiVision Series video distribution amplifiers are designed to distribute video inputs to multiple video outputs. The built in amplifier circuit will boost the signals to the required level to prevent signal loss and picture degradation. These devices are designed to work with CCTV video cameras and any other video sources with suitable connections. At VERSITRON, we offer several models of amplifiers that are available with flexible mounting and power options. As one of the leading providers of data, voice, and video communications products, we at VERSITRON ensure delivering top-notch video distribution amplifiers with proven signal amplification and enhancement features.
Typical features of Video Distribution Amplifiers Available from Versitron
Do you need to send CCTV signals to as many as 64 CCTV monitoring locations? If so, we would invite you to review the VERSITRON VersiVision Series of analog video distribution amplifiers. These models are also available in the following high definition formats:
HD-CVI
HD-TVI
HD-AHD
HD-SDI
16 Video Inputs & 32/48/64 Video Outputs.
Uses Standard BNC Video Connections.
Designed For Quick and Easy Installation.
Stand-Alone or 19" Rack Mountable.
Distribute Video Signals to Multiple Outputs.
Compatible with CCTV Video Cameras.
Permits Easy Connectivity to Fiber Optic Video Links.
Compatible with All VersiVision Products and carry Lifetime Warranties.
Typical Applications of Video Distribution Amplifiers
These high-performance video amplifiers are largely chosen for broadcast, cable and security applications across a variety of industries. We offer several models of these amplifiers for applications in a wide range of professional AV environments which include classrooms, lecture halls, courtrooms, museum exhibits, corporate meeting spaces and so on. A few other application areas where these products have proven useful include:
Television production facilities
Cable operation centers
Production and post-production facilities
Outside broadcast vans/trucks
DBS satellite operations
RF Signal Processing
Video Switching and Distribution
Would you like to be able to view "visual image displays" from the same source? If yes, then we would welcome you to contact us to discuss your requirements. We look forward to assisting you with your project and ensuring you receive the correct model that suits your application. Please feel free to call us (1-800-537-2296) or open a chat with any questions.