Single Fiber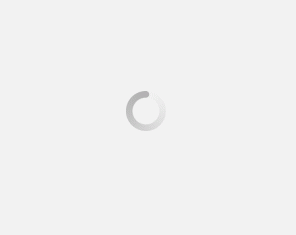 Single fiber media converters convert an Ethernet signal to fiber optic using one strand of either singlemode or multimode fiber. These devices operate using bi-directional wavelengths. This means that two wavelengths are used in opposite directions on the same fiber strand for both transmitting and receiving data. At VERSITRON, we offer a variety of single fiber media converters for varying distance requirements.
Beneficial Features of Single Fiber Media Converters Available at Versitron
Our single fiber media converters comply with IEEE 802.3, 802.3u Ethernet standards. Here are some beneficial features of VERSITRON's single fiber media converters:
Most single fiber media converters can accommodate both 10 base and 100 base networks.
Auto-negotiation, auto MDI/MDI-X detection.
They can transmit and receive data on one strand of singlemode fiber.
TX and RX wavelengths are 1310 nm and 1550 nm, respectively.
These converters support full wire speed conversion.
Cost effective by consuming less power.
They have an optional MCC-14R 14-slot chassis with redundant power.
They come with a link fault pass-through function.
Distance capabilities range from 20 km to 80 km.
They come with a watchdog timer and have a buffer RAM of 128 Kb.
Operating temperature range is -5 to +60 degrees Celsius.
They can tolerate humidity without condensation from 5% to 90%.
Storage temperature range is -20 to +70 degrees Celsius.
For the store and forward mode, packet size is 100 bytes, while there is no packet size limit for the smart-forward mode.
Far end fault function.
Optional DIN rail mounting.
Applications of Single Fiber Media Converters
A media converter helps you increase the operational life of your legacy systems including wires and networks because of their signal conversion ability. Therefore, if you have to upgrade your systems or expand your network, using media converters allows you to avoid a complete overhaul of the current system, saving time and cost. Here are some media converter application areas:
They support various communication protocols such as optical transport network, Ethernet, and more.
You can use them to connect two distant networks where copper cables do not work beyond a certain distance. Media converters enable copper to fiber conversion and establish a connection between the two networks.
You can use them in campuses and industries to connect multiple LANs that enable the formation of one single network.
With the help of a single fiber media converter, you can extend the connectivity of LAN to about 160 km with a 1550 nm wavelength.
Quality and Warranty
VERSITRON focuses on the quality of its single fiber media converters and uses rigorous quality control procedures to verify functionality before shipping them to customers. Like all VERSITRON products, our single fiber media converters have a lifetime warranty. Please refer to our warranty statement for a detailed explanation regarding warranty claims and procedures.
VERSITRON offers a variety of single fiber media converters with various features, and we strictly comply with the IEEE standards and protocols. Let us put our more than six decades of experience in the industry to work for you! For any specific queries about our media converters, please contact us at 1-800-537-2296 / 302-894-0699 or send us an email. We would welcome the opportunity to work with you on your project!