High Definition Transmitters & Receivers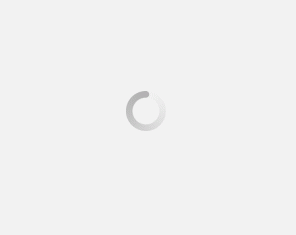 The VERSITRON VersiVision High Definition Fiber Optic Video Transmitters & Receivers support 1, 2, or 4-channels of 8-bit digitally encoded HD-CVI, AHD, or HD-TVI video. The video + data versions also support 1-channel of bi-directional data over one multimode or singlemode optical fiber. The optimized modules are compatible with 1280H/25F, 1280H/30F, 1280H/50F, and 1280H/60F to ensure the highest performance for the most demanding applications. These devices are directly compatible with NTSC, PAL, and SECAM camera systems.
As part of our VersiVision series of products, we also offer fiber optic video transmitters and receivers for converting devices with HD-SDI and HDMI interfaces.
VersiVision
Fiber Optic Video Transmission
|
CCTV Converters *Installation Kits
|
High Definition Options
*Installation Kits include Transceiver, Receiver, Power Supplies & 100 meters of Fiber.
New High Definition Products:
**For the advantages of Closed Circuit Television analog products such as these, see below.
When your camera links are vital, minimize your worries by maximizing your use of fiber. Consider that with fiber, you have just eliminated the possibility of tapping, EMI/RFI disturbances, lightning strikes, and weather related issues. And, you have increased your available bandwidth along with the traveling signal distance exponentially. Your critical surveillance applications are now even more fortified.
VERSITRON products have been protecting mission critical data since 1958 all over the world. We are excited to be able to extend this expertise to the video applications arena.
In addition, the VersiVision products utilize 1 single fiber optic cable, allowing you to conserve available fiber. And, all products carry a lifetime warranty.
Please give us a call (1-800-537-2296) or open a chat with any questions. We would be delighted to speak with you.
VERSITRON OFFERS:
8-Bit Digital
Simultaneous video, Data, and Audio Transmission
RS-485 Data Controls
RS-422, RS-232 Upon Request
Compatibility with NTSC, PAL, SECAM
LED Indicators
Plug and Play
Multimode, Singlemode
Hot Pluggable Devices
Standalone
**ADVANTAGES & BENEFITS:
Those who have chosen an analog Closed Circuit System and who are also using DVRs, have eliminated the "burdensome storage" tape issues which has been one of the leading disadvantages of analog "closed circuit television". Instead, they have taken into account that separate links that are not tied into a network can actually provide more reliability. They have asked themselves: What happens when the network goes down? What happens if the internet itself is down for a time? Or, they may have an area where low light is a factor. "Internet Protocol" monitoring networks are not as successful in low light areas unless the cameras are "piggy-backed" on the conventional PAL/NTSC resolution. View a "Closed Circuit Television" System Design.
Fans of analog closed circuit television converters appreciate the consistent frame rates that look more like real life. They also like the fact that analog closed circuit television has one standard of transmission, PAL or NTSC depending on their location. Time spent figuring out which "Internet Protocol" cameras work with which visual recording solution is eliminated. Lastly, for others, network speed is critical. They therefore choose separate cable for their visual monitoring surveillance solutions in order to keep their data network speeds at optimum levels.