HDMI Video System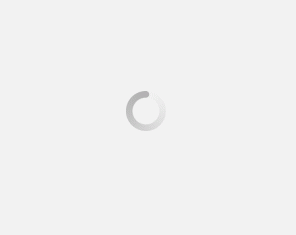 HDMI Video System (HDMITR1005-UE)| High Definition Multimedia Interface for CCTV
Our HDMI video transmitters and receivers support the highest quality transmission of 720P/1080P high definition HDMI signals over one strand of singlemode fiber. Fully compliant with all video resolutions from 640 x 480 to 1080P, the HDMI series ensures the highest performance for the most demanding HD CCTV applications. In addition, the HDMI series provides connectivity for remote Ethernet access and keyboard and mouse controls. The hot-pluggable and adjustment-free design ensures convenient installation and operation. The modules are available in either standalone or rack-mount versions.
HDMI stands for "High Definition Multimedia". Like HD-SDI, HDMI carries signals in an uncompressed format, making the video quality much higher than if one was using an analog device. VERSITRON offers the HDMITR1005-UE devices as an installation kit which includes the Transmitter, Receiver, and 100 meters of single mode fiber. The typical installation applications for our HDMI video transmitter and receiver are either a Point-to-Point configuration or a Cascading Application. Please see the diagram below:
The Point-to-Point solution allows you to simply convert the HDMI signal from its source such as a PC/notebook to fiber optic and then from fiber optic to the HDMI display at the other end of the link. The HDMI transmitter is placed between the HDMI source and the fiber cable. The HDMI receiver is placed between the fiber cable and the HDMI display.
The Cascading solution allows you to transmit one HDMI signal to multiple HDMI displays.
Model Numbers:
| | | | | | |
| --- | --- | --- | --- | --- | --- |
| Model Number | Function | Connector | Fiber Cable | Wavelength | Max Distance |
| HDMIT1005-UE | Transmitter | ST Simplex | SM | 1310nm | 30km |
| HDMIR1005-UE | Receiver | ST Simplex | SM | 1550nm | 30km |
Key Features of HDMI Video Transmitter and Receiver:
HDMI High Definition Video Transmission
MJPEG Compressed Video Transmission
Supports all video resolutions from 640 x 480 to 1080P
Supports Point-to-Point or Cascading
LED Indicators for Monitoring Operation Status
USB Control of Mouse and Keyboard
Transmit up to 30km without Optical Attenuation
No Electrical or Optical Adjustments Required
Stand-Alone or Rack-Mount in FVC18 Chassis
Technical Specifications of HDMI Video Transmitter and Receiver:
Video Signal Type: HDMI
Video Resolution: VES@CEA-861, 640 x 480, 720 x 576, 800 x 600, 1024 x 600, 1024 x 768, 1152 x 864, 1280 x 600, 1280 x 720, 1280 x 768, 1280 x 800, 1280 x 960, 1280 x 1024, 1440 x 1050, 1440 x 900, 1600 x 900, 1660 x 1200, 1680 x 1050, 1920 x 1080
Optical:

Wavelength: 1310/1550nm
Optical Emitter: Laser Diode
Optical Fiber: 9/125u single-mode
Number of Fibers: 1

Connectors:

Optical: ST:
Video & Audio: HDMI
Ethernet: RJ-45
Keyboard & Mouse: USB

General:

Power Supply: 12VDC, 2A
Size: 5.98 x 5.12 x 1.13 inches
Construction: Aluminum
Finish: Paint
MTBF: >100,000 hours
Operating Temp: -35°C to + 65°C
Storage Temp: -45°C to +85°C
Wiring Diagram for HDMI Installation:
Troubleshooting:
Please make sure that the transmitter and the receiver are not used in opposite position
Optical Fiber: The HDMI series is available for most applications using single mode optical fiber.
Be certain that the attenuation and bandwidth of the fiber optic cable being used is within the range of the system's loss budget specifications.
HDMI Connection: Check that the fiber optic cable is connected properly if the screen of HDMI monitor shows "searching TX".
Please check that the HDMI source is connected properly to the transmitter if the screen of the HDMI monitor shows "check TX's input signal".
Ethernet: If the Ethernet link is not established, please make sure that the IP addresses of the HDMI transmitter and receiver are set to match the customer's network IP scheme.
For further details regarding troubleshooting for this or any other VERSITRON products please contact us directly at 1-800-537-2296. We stand by ready to assist you!