4-Channel Phone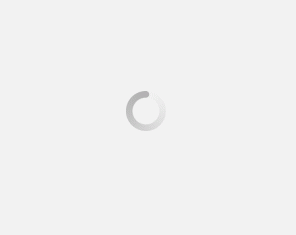 VERSITRON'S 4-Channel POTS phone kits provide you with all the necessary equipment to convert up to 4 standard 2-wire analog phone signal to fiber optic cable. Both Multimode and Singlemode fiber are supported in simplex and duplex formats. The installation kits include:
FXO Modem – Exchange Side
FXS Modem – Subscriber Side
Standalone or Rack-Mount Housing
110VAC to 12VDC Power Supplies
100 Meters of Multimode or Singlemode Cable in Simplex or Duplex
Note: For Ring Down Applications, 2 FXS modems are provided with each kit.
Our 4-channel telephone modems have a digitizing process allows for a fully transparent fiber optic link. LED indicator lights are used for the telephone link status on the FXO and FXS modems. Their functions are:
LINK – Indicates the remote link is active and synchronized
SYSTEM – Indicates the system is active and configured (ready for operation)
1-4 – Indicates the status of the telephone line connected to Port 1 (On-Hook, Off-Hook, Ringing)
An RJ11 connector provides the copper interface for the telephone input. LC fiber connectors provide the fiber optic interface.
Product Features of 4-Channel POTS Phone Kits:
Extend 1 to 4 analog telephone lines
Analog audio signal 300Hz to 3.4Kz
LED indicators for Instant System Monitoring
Multiple housing options available
Standalone or Rack-Mount
Transparent extension of phone lines
SFP Based optics
Functional Characteristics:
The FXO modem is used for exchange (PBX or direct dial service from a telephone company) connected telephone lines. These units are designed to be used in conjunction with the FXS modem, which supply a subscriber (telephone handset) interface. When configured in this way, the modems provide a fiber optic link for regular, 2-wire analog telephones. Both FXO and FXS devices use SFP optic modules to achieve transmit distances of up to 20km over a single pair of fiber-optic cable.
Audio Transmission Characteristics:
The FXO accepts a telephone audio signal on its RJ11 connector from the exchange, and digitizes it with an analog-to-digital converter. Each of the digital samples is then encoded and applied to the SFP for transmission over the fiber optic cable. The remote FXS unit decodes the signal from the SFP module and applies it to digital-to-analog converter to recover the analog audio. The converse occurs in the other direction for the FXO. The telephone modem transmits analog signals of 300 to 3400Hz.
Physical Characteristics:
The telephone modems themselves measure 7.0" wide x 0.84" high x 11.6" deep and are designed to be mounted in a variety of VERSITRON enclosures and chassis. The "Desktop" option is a single-card enclosure (model HF-1). Rack-mount options include a 2-Slot 19" standard rack-mountable chassis (model HF-2SS). For either of these installation options, each modem requires a wall transformer (model PSAC20) included with each kit. The one-pin power connectors as well as the SFP slot are located on the back of each modem. The RJ11 jack for the telephone line is on the front of the modems.
Dimensions of Enclosures & Chassis:
Model #

Dimensions

Description

Power Supply

HF-1

1.3 x 7.1 x 11.6 inches
(H x W x D)

Single Card Desktop Enclosure

PSAC20

HF-2SS

1.7 x 19.0 x 13.8 inches
(H x W x D)

Dual Card Rack-Mount Chassis (side-by-side)

PSAC20
For more information regarding our 4-channel phone kits, please contact us directly. We stand ready to help you with your project!